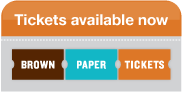 Savage Jazz Dance Company presents ​Sketches of Oakland

Savage Jazz Dance Company (SJDC)

Presents

Sketches of Oakland
The Town Explored Through Dance
Featuring World Premiere choreography by Artistic Director Reginald Ray-Savage, original compositions by Leslie La Barre, with lead musicians Emily Tian (piano) and Justin Ouellet (strings)
Thursday 11/16, 8:00 pm
Friday 11/17, 8:00 pm
Saturday 11/18, 8:00 pm
Sunday 11/19, 3pm

Malonga Casquelourd Center for the Arts Theater
1428 Alice St, Oakland, CA 94612

In its new offering, Savage Jazz Dance Company pays tribute to The Town. Brought to life and developed in Oakland and containing the same intensity, creativity and diversity of life experiences that only a city like Oakland can provide, Sketches of Oakland paints a portrait of what it is to not only be human but truly be alive in The Town.

A brand-new creation from Founder and Artistic Director, Reginald Ray- Savage, Sketches of Oakland will include new works by composer, Leslie La Barre,
performed live by lead musicians solo contemporary pianist Emily Tian, and violinist/violist Justin Ouellet,
plus a collaboration with visual artist Kaya Fortune, and the bold signature style of Savage Jazz Dance Company.

Through its performances and school of dance, Savage Jazz Dance Company brings innovative, engaging and dynamic dance to the stage and learning studio. With Sketches of Oakland, together with it young chorus of dance artists, of whom have gone through the year-round Dance Intensive training and are students the Oakland School for the Arts School of Dance (our very close partner in training them), SJDC pushes the boundaries of art to explore themes, people, triumphs, and tragedies of its hometown. Some stories are better told through the dance of the young. Other stories are better told with live music, and visual art rooted in The Town. This production bring all of these elements together along with long time SJDC dance artists, under the artistic direction of Mr. Savage.

Buy tickets for Sketches of Oakland online now at http://sketchesofoakland.brownpapertickets.com/ or call Brown Paper Tickets at 1-800-838-3006!
$20 full price ticket purchased in advance online, $25 full price ticket at the door
$10 senior/student priced tickets (with ID)
$5 children priced tickets (12 and under)
Door sales at the Malonga Ticket Office will begin 1 hour before each performance's curtain time. Please note that only cash and check payments will be accepted at the door
.
---
---
ABout the artists
About

Leslie La Barre
Leslie La Barre, composer, is originally from the Bay Area. La Barre's specializations include multidisciplinary collaboration with artists, dancers and scholars, conducting, contemporary orchestral literature, American film music, and musicology. La Barre is the Director of the
Eureka! Musical Minds of California Graduate Conference
. Her commissions and honors include American Composers Forum Los Angeles 2014 Composition Competition Winner, Los Angeles Film Conducting Intensive, Composer-in-Residence for the Southern California Chamber Music Workshop, Society of Composers Inc. National Conference, Oregon Bach Festival Composition Symposium Fellow, SCI Region VI and VII Conferences, and UCSB Contemporary Music Festival. In 2012, La Barre was awarded the 800th Anniversary of Saint Clare of Assisi Commission that resulted in the global simulcast of the premiere of
Correspondence
. La Barre was recently awarded the 2017 Kappa Alpha Theta Leading Women "35 Under 35" National Award. La Barre earned a Masters in Music Composition at CSU, East Bay and is currently a D.M.A, ABD candidate in Composition at Claremont Graduate University (
www.leslielabarre.com
).
---
About Emily Tian
Emily Tian, solo pianist, was born in Gui Yang, China. She earned her master's degree in piano performance at California State University, East Bay, where she studied with Ellen Wasserman and Johannes Wallmann, the current Director of Jazz studies at the University of Wisconsin. In 2007 and 2008 she did advanced studies at the Stuttgart Music Conservatory, Germany, with Frau Wang Yin Huang. Emily has been actively performing for organizations at major events such as The Society of Composers, Inc. Conference, and Composers ,Inc. Emily collaborates regularly with emerging and established composers and musicians alike. She was recently an instrumental and vocal coach for CSU East Bay, an accompanist for the CSU East Bay Singing Society conducted by Buddy James, and the Young Women's Choral Projects in San Francisco. She is the full time lead piano faculty at Oakland School for the Arts
---
​About Justin Ouellet
Justin Ouellet, violinist and violist, has collaborated with some of the world's leading players including Wayne Lin, Emil Miland, and Nadja Salerno-Sonnenberg, as well as with members of the Rawlins Trio, and the Alexander & Hausmann Quartets. Justin Ouellet is quickly garnering a reputation as a top performer of chamber, orchestral and contemporary repertoire. He has worked with an array of conductors including award winning Gerard Schwarz, John McLaughlin Williams and Arnie Roth. As an orchestral & chamber musician, Justin has performed throughout the United States in halls such as Carnegie Hall in NYC, Boston's Symphony Hall, and Kimmel Center for the Performing Arts. He has also performed internationally in Austria, Canada, France, Germany, Netherlands, Puerto Rico, and Switzerland. He has had residencies, fellowships and participated in summer festivals like the Atlantic Music Festival, Eastern Music Festival, Festival of Youth Symphonies of Americas, St. Mark's International Music Festival, PARMA New Music Festival, and the Philadelphia International Music Festival. Justin is in his fourth year on the faculty of the Oakland School for the Arts, as co-director of orchestral studies, and has continued his mission in expanding the chamber music and strings program there.

---
​
About Kaya Fortune
Kaya Fortune is a visual artist whose art represents African American history, music, and visual arts, as well as spiritual and social concepts. The work is a tapestry of our experience from Africa to urban America. He attempts to peel back the skins and layers of history and expose things that have been forgotten. The Ancestors perseverance provides the strength and encouragement to overcome adversity; Giving the artist the tools to create new visions in his or her work. He is influenced by the soulful history of Jazz and Blues music and musicians. Each element ties together his experience of the past and present allowing him to create a contemporary interpretation.
Kaya Fortune works for the Museum of Children's Art of Oakland in schools throughout the bay area.

He believes that art for children art transcends the difficulties in their lives and acts as a healing force. Teaching art to children is his inspiration for creating and exhibiting his own art.

He teaches to inspire, ignite and challenge his students to find their own voice and identity.
Below is the poster art that Kaya Fortune created especially for the Sketches of Oakland production, heavily influenced by the classic Miles Davis Sketches of Spain album cover. It and a preview of visual artist Kaya Fortune's art that will be included in his show at the Joyce Gordon Gallery that opens January 5, 2018 will be on display in the Malonga Casquelourd lobby before each performance.
---